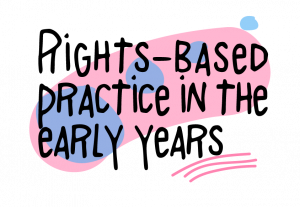 ---
There was a unique opportunity through Year of Childhood to establish a foothold in the minds of the wider community of the critical need to ensure children's human rights are embedded from children's earliest years. We know that lifelong health and wellbeing outcomes are established in our earliest years and that this is a time when habits of a lifetime are set. Year of Childhood drew attention to the benefits and impact of embedding children's human rights and worked closely with members of the Early Years Sector to illustrate the kind of processes, systems and behaviours that lead to a sustainable and consistent rights-based environment.
With support from the Cattanach Trust, the Year of Childhood specifically focused on the Early Years Sector, namely identifying and amplifying good practice in early years settings. highlighting impact for children, families and communities. By engaging parents/carers in conversations/webinars around the importance of embedding children's rights in their earliest years and identifying good practice internationally via a webinar series, we highlighted the challenges and opportunities of embedding children's rights in the early years and encouraged new contacts (parents/carers, professionals) to join the wider Unfeartie network.
---
5 Pillars
Our discussions, checklist and observations were focused on what a rights-based approach would be. We concluded that the foundation of rights-based practice is the following 5 pillars: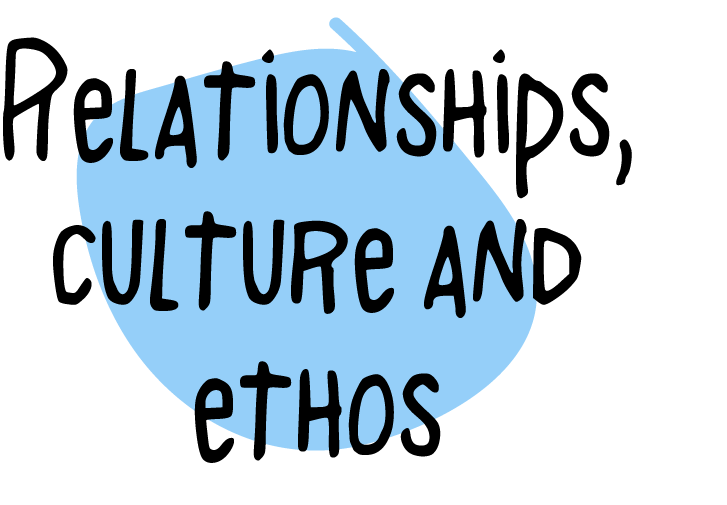 At Children's Parliament, we talk about rights-based relationships. These are based on kindness, empathy, trust, and belief in the human dignity of each and every one of us.
How would you describe the relationships you have with children? Or the relationships you help foster between children?
How do you support children to thrive?
What are your expectations of adults in the setting when it comes to how they are with children and indeed with each other?
How do the relationships in your setting support the rights of the child?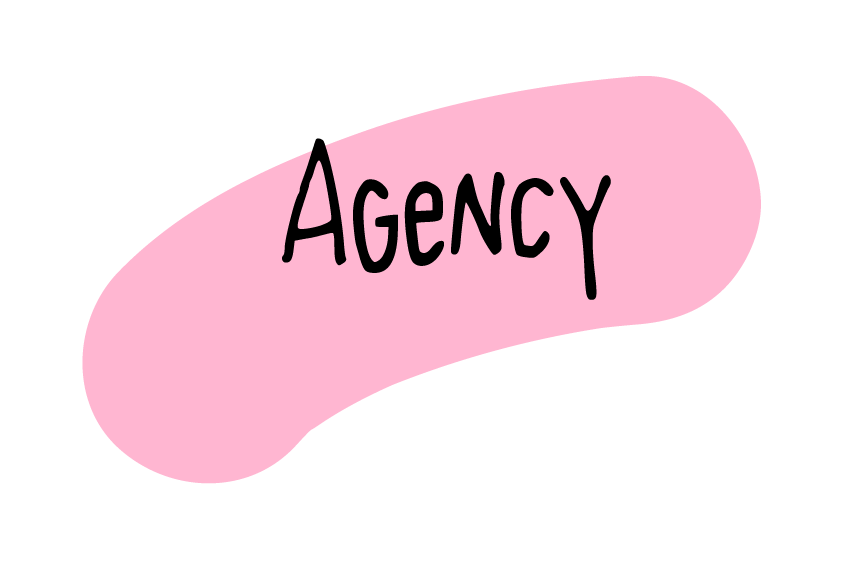 This is the idea that every person has a level of control and a positive sense of who they are. We want children in early years' settings to develop a strong sense of who they are and to feel they can have and express their preferences, likes, dislikes, opinions.
How does your setting support children with things like having their say, being part of planning, leading activities, being recognised as an individual?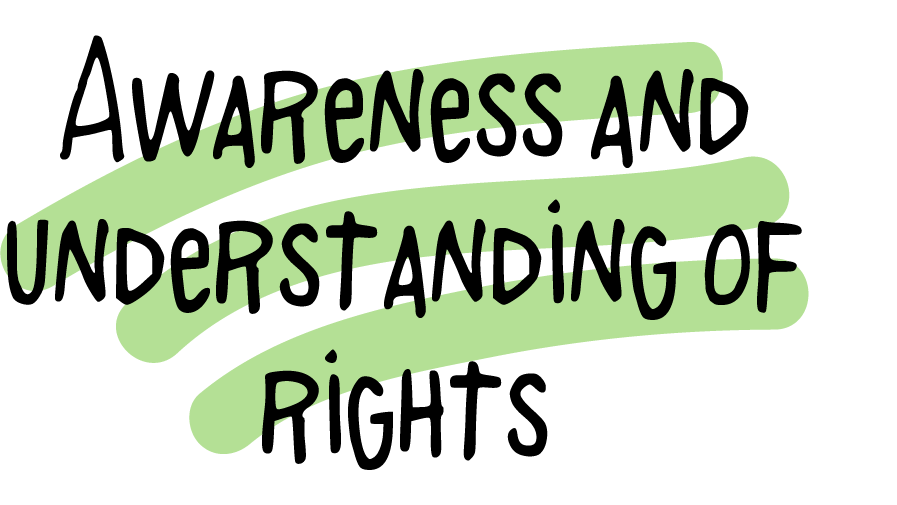 The concept of rights can be challenging for our youngest learners. It is important though that we help children to develop an understanding that their rights are central to everyday experiences and relationships. Children might begin to develop an understanding that they have the right to be safe, to play, to be loved.
How do you help children understand their rights? You could think about how adults are in their interactions with children, or perhaps some of the activities or resources you use.
Do you ever use the language of rights?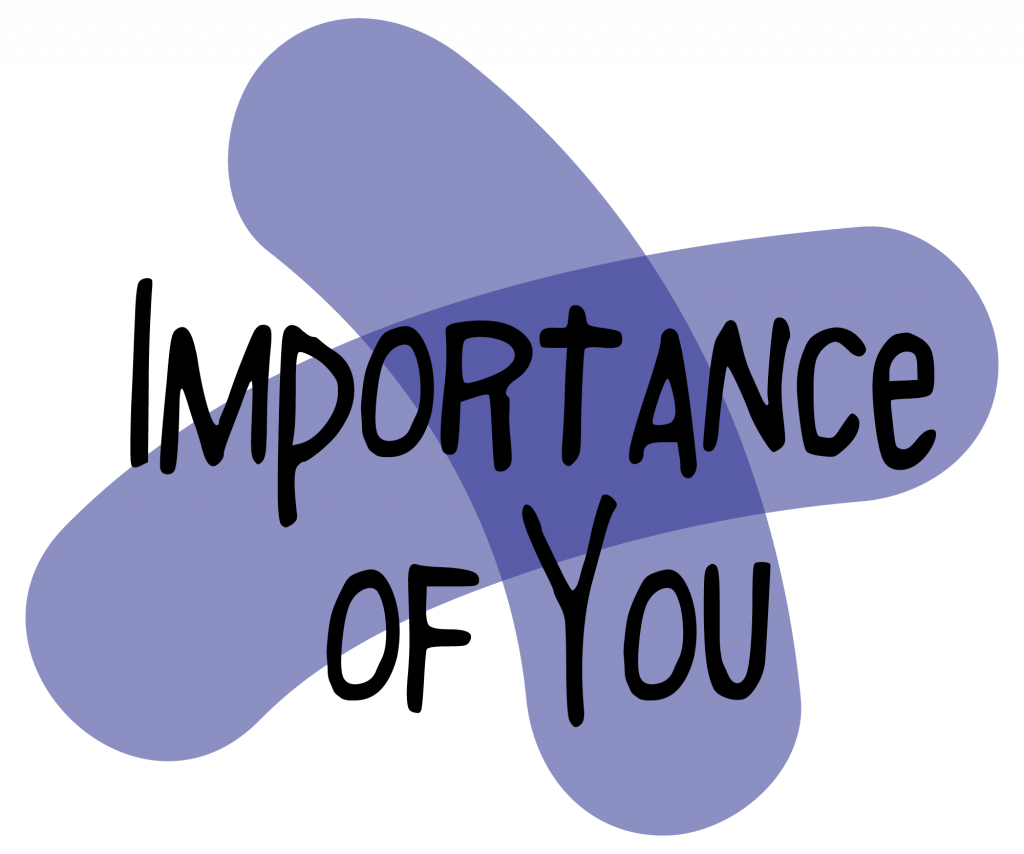 What are your expectations of adults in the setting when it comes to how they are with children and indeed with each other?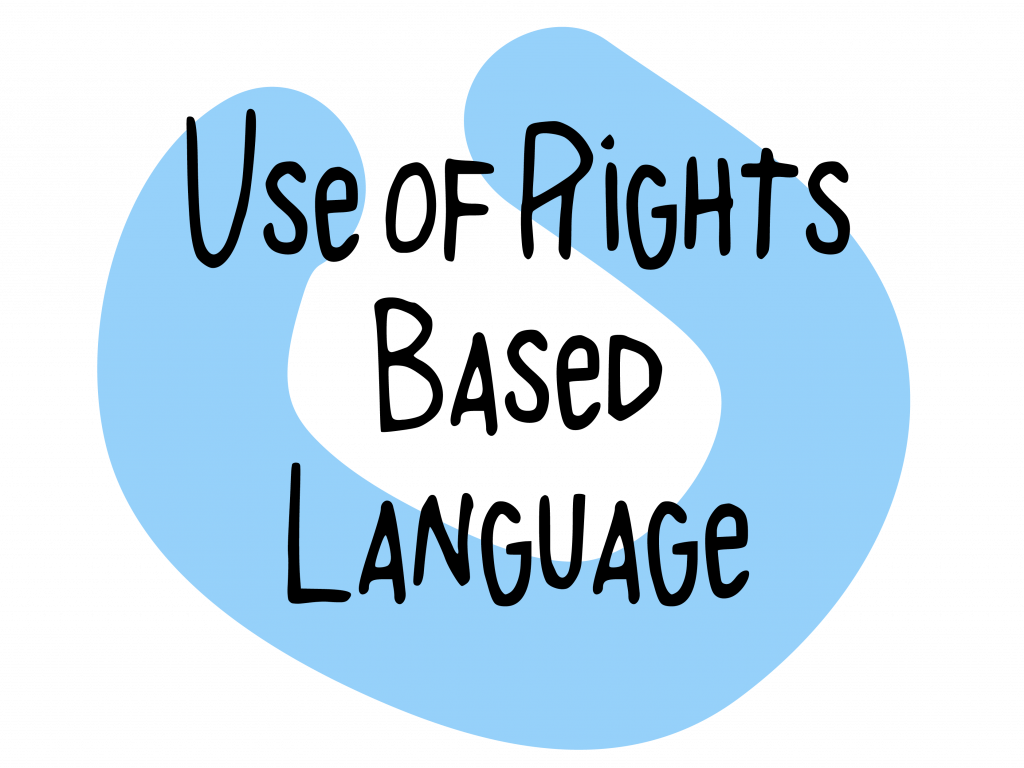 How do you help children understand their rights? How important are the adults' interactions with the children in your setting to their understanding of their rights? Can you share examples of how you approach this?
Do you ever use the language of rights? Can you share any examples of how you do this
---
We invited feedback from practitioners who took part in our webinar series to help identify gaps in practice and guidance required. Examples of this are shown below and highlight that while there is a passion for rights in the Early Years Sector, guidance is still sought in how to implement this in the best way.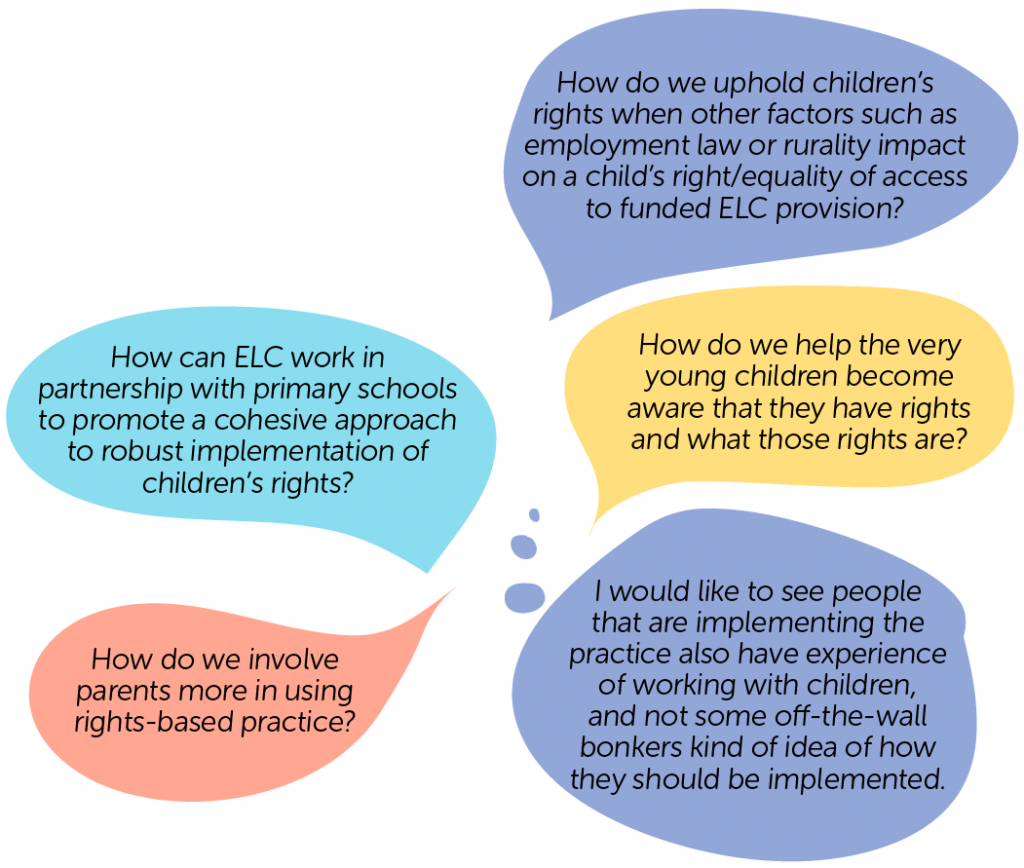 ---
Early Years Settings Rights based approach checklist
We have developed a checklist mapping UNCRC articles along with GIRFEC and examples for corresponding evidence. You can download our checklist to print here:
---
UNCRC incorporation and the Early Years
Incorporation of the United Nations Convention on the Rights of the Child (UNCRC) will bring multiple challenges as the country grasps this opportunity to make our society more inclusive and safer for all. One such challenge is that of baby and infant 'voice' and participation in decision making. Children's Parliament and NSPCC are keen to draw attention to this issue. As such, within our Year of Childhood programme, we hosted a conversation to consider these opportunities and challenges.
To kickstart this dialogue, we invited Professor Kay Tisdall of Edinburgh University, and Julia Donaldson of Glasgow's Infant and Family Team (GIFT) to share their reflections with us on the following question:
"What kind of changes, tools and practices are needed in the system to allow infants' voices to be meaningfully heard and understood in decision making, given the incorporation of UNCRC into Scots Law?" 
The following videos capture the conversations that were first shared on Tuesday 29th June, the tenth anniversary of the Christie Commission. The issue itself is too broad to resolve through these short videos, so we want to assure you that this discussion is an introduction to a larger conversation. We are planning a sector-wide, live-panel discussion, join the Unfearties and we'll keep you updated on this.
The full discussions between Carmel, Julia and Kay can be watched in the playlist below.
The snippets below are provided to highlight specific points in the discussions and to share with your networks.
Our speakers
Julia Donaldson has a background as a clinical psychologist and is currently the Clinical Director of GIFT. The Glasgow Infant and Family Team (GIFT) is a multidisciplinary infant mental health team. Julia and her team work with children aged between 0 and 5 years old who are in kinship care and foster care.
Kay Tisdall is a Professor of Childhood Policy at the University of Edinburgh. She is part of the childhood and youth studies research group and her own policy and academic interests are in children's human rights. She works collaboratively with children, young people and others on research projects addressing participation, in such fields as early childhood learning, domestic abuse and family law.
Carmel Faulkner is the Unfearties Project Lead at Children's Parliament. Her background is in education – specifically early years. Her experience includes leading nursery schools and children's centres. She has an MA in Early Childhood Studies and is currently undertaking her PhD with the Centre for Children's Rights at Queen's University Belfast. Her research seeks to understand the transformative potential of young children's perspectives on their human rights in early years settings located in Rwanda.
---
Webinars
Year of Childhood and Early Years: Where Are We Now?
30/11/2021
The focus of this discussion was to set the stage for further discussion of where the Early Years Sector currently is in relation to the implementation of the UNCRC.
We were delighted to be joined by Doreen Watson (The Care Inspectorate), Michele Doull (Early Years Scotland), Judith Walsh (Starcatchers) and Sophie Flemig (Cattanach).
The audience were asked to submit questions. See below for the speaker's responses to one that wasn't covered in the webinar time.
Question: How do we measure success, given what was said about smiles and the feel of a nursery?
Michelle Doull's Response:
Current practice within your provision supports observation, assessment, recording, and reflection of children's behaviour and relationships. Have confidence in the evidence you gather that captures the smiles, contentment, positive relationships, and upholding of rights, this is your measure of success. The principles of our Health and Social Care Standards underpin this and align with Realising the Ambition and Curriculum for Excellence. Staff and parent perspectives (where possible) will also support your evidence of success.
Doreen Watson's response:
How do we measure success? Success will look different depending upon where we are in our journey to recognising and promoting a rights-based approach. Small improvements will be important and there may be setbacks along the way. Ultimately, I think we measure success when we see children having fun, expressing themselves and benefitting from high quality care, play and learning experiences. Rights are not an add on, they are woven through every aspect of the ethos and provision of the service. Staff interactions with children are loving and caring and support children to understand their rights, not as an activity to be planned but as an everyday experience.
When we don't do, because we feel we must, because someone will evaluate our service poorly if we don't, but we do because we know it is the absolute responsibility of everyone working with and for children to approach their work with children's rights central to our approach. When we don't need to be reminded because it's a natural part of the language and actions in our society and rather it would seem strange not to work in this way.
Doreen's link to the Care Inspectorate's personal plans guidance:
https://hub.careinspectorate.com/media/4653/personal-plans-guide-elc-final-13102021.pdf
Michele kindly shared her slides with us, available here.
Starcatchers' links as mentioned by Rhona:
https://starcatchers.org.uk/wp-content/uploads/2021/07/CS-Resource-FINAL.pdf
https://starcatchers.org.uk/work/making-my-mark-2019/
---
Year of Childhood and Early Years: Children's Rights in Practice | 14/12/2021
The focus of this discussion established what a children's rights-based approach looks like and feels like in practice.
We were delighted to be joined by Sarah Laing (Innerwick ELC), Lynn McNair (Cowgate Under 5s) and Jane Brumpton (Early Years Scotland).
Sarah has very kindly made her slides available for you to download here.
If you'd like to see Lynn's presentation in more detail, it can be found here. Lynn has also been kind enough to share the link to her latest publication with us – the first 50 downloads are free!
---
Year of Childhood and Early Years: A Parents' Discussion | 18/01/2022
This discussion focuses on the support parents need in order to engage with and have knowledge of the UNCRC.
We were delighted to be joined by a panel of parents, including Angela Phillips (Early Years Scotland), Liliane Unutesi (parent), and Jane Malcolm (National Day Nurseries Association).
---