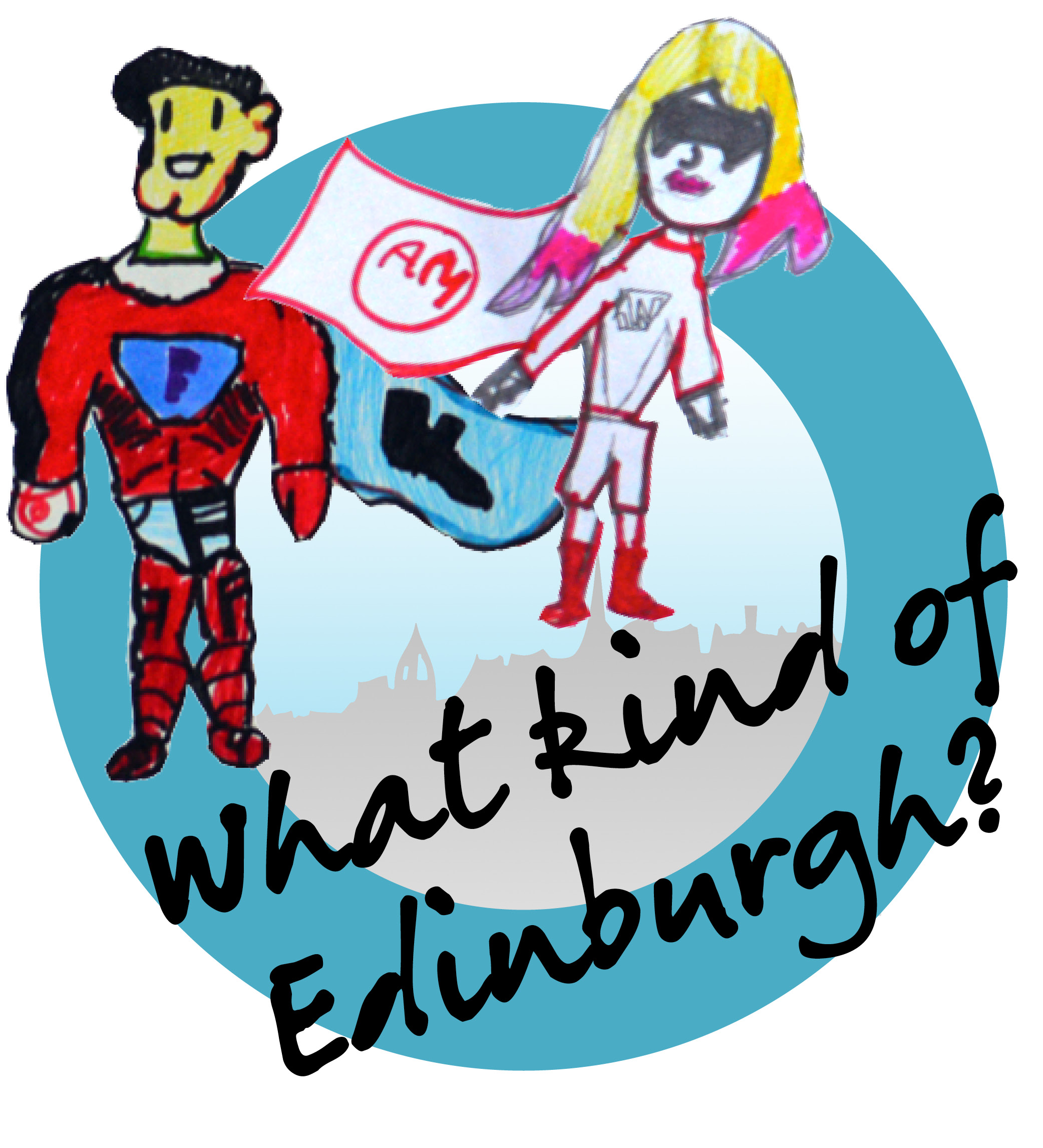 Children and young people across the city of Edinburgh are influencing how adults plan and run the city's services.
Following on from the Edinburgh Children's Partnership's 2017 Scottish Government funded pilot project, What Kind of Edinburgh? will engage a year-long process, delivered by Children's Parliament and Young Edinburgh Action, on behalf of City of Edinburgh and Edinburgh Children's Partnership.
A blog for the project, which captures the project's activity, themes and children's voices, can be found here: What Kind of Edinburgh blog
You can also tweet about the project using: #WKoEdinburgh
---
Context
The Edinburgh Children's Partnership is committed to making real it's principle of listening to and responding to the voices and opinions of children and young people in the design, delivery and monitoring of its Children's Services Plan. The City is also looking to the long-term future for citizens and seeking to ensure that Edinburgh is a 'child-friendly' city. What Kind of Edinburgh? is a way to engage strategically with children and young people, supporting the public bodies who form the Partnership to meet obligations defined in the Children and Young People (Scotland) Act (2014).
---
What we'll do
Children's Parliament will identify and support 24 children from communities across Edinburgh, they will be joined by 16 young people whose engagement in the work will be supported by Young Edinburgh Action.
Edinburgh Children's Partnership will identify 'champion duty-bearers' who are members of:
Edinburgh Children's Partnership Board
City of Edinburgh Education, Children and Families Committee
Integrated Children and Young People's Services Board
Integrated Children's Services Management Groups
City of Edinburgh Locality Leadership Teams.
Together, we will build and develop relationships between the children, young people, the 'champion' strategic decision makers and their groups and committees. Creating meaningful opportunities for children and young people to engage in service planning for the City of Edinburgh.
The question, What kind of Edinburgh?, will run through the programme, connecting children's ideas and opinions with the Edinburgh Children's Services Plan strategic outcomes:
Every child will have the best start in life;
Children and young people's attendance, engagement and achievement will be improved, and the poverty-related attainment gap will be reduced;
Every child and young person will have good wellbeing and achieve the best possible health;
Equity amongst children and young people and their families will be advanced;
Children and young people, their families and their communities will be empowered to improve their wellbeing. 
---
A Scottish Government report of the initial pilot project is available here: https://beta.gov.scot/publications/model-engagement-children-young-people-planners-development-childrens-services-plans/pages/4/
What kind of Edinburgh? is supported by: