Mind yer Time
Healthy screen and social media use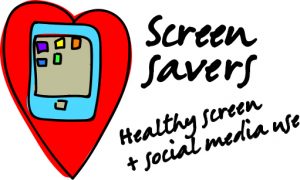 Designed by children and young people from the Children's Parliament and Scottish Youth Parliament, the Mind Yer Time website was developed to support children and young people to use screens and social media in healthy ways.
Funded by the Scottish Government, it is the world's first website developed by and for children and young people with the specific purpose of promoting the healthy use of screens and social media. Rooted in the views, experiences, habits and ideas of children and young people aged 8 – 25, Mind Yer Time is a digital space where children, young people (and adults) can find information, useful resources and top tips on how to use screens and social media in ways that promote and protect their health.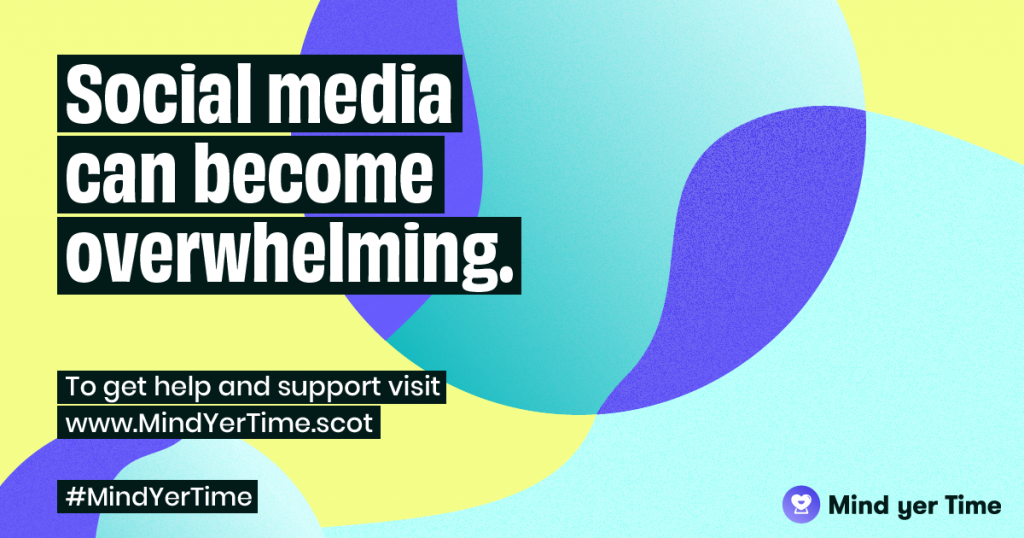 ---
About the project
From July 2019 to April 2020, 650 children and young people from across Scotland participated in the Screen Savers project and contributed to the development of a website that could be used by them and their peers. During this time, Children's Parliament supported a team of 9 'Screen Savers', aged 8 – 12, to investigate the views and experiences of 100 children from three schools in Scotland – Banchory Primary School in Alloa, Thorntree Primary School in Glasgow and Kingussie Primary School. This group of 'Screen Savers' explored their peers' views and experiences of screen and social media; the ways that such use might positively and negatively impact upon children's health; some solutions to the issues children raised; and what kinds of websites and resources would help to promote healthy screen and social media use.
Between September 2020 and June 2021 the Screen Savers reunited in the virtual realm to review and further develop their website. Their aim was to ensure it's relevance in light if the impact of the Coronavirus pandemic and also to increase the interactivity of the website. The Screen Savers worked together during video calls to create interactive elements such as quizzes and videos; making the resource engaging and fun for children to use.
Whilst Children's Parliament is aware of the risks associated with screen and social media use, we are clear, from what children tell us, that the digital environment can afford them many opportunities, including the realisation of their rights to access to health, to education, to play and relax, to appropriate information and to participation. We hope this website, which has been shaped by the views and experiences of children and young people, will be a useful tool in Scotland's journey to making children's rights real.
"At a time when many children will be using screens and social media more than ever, having a resource that provides them with lots of useful information, as well as opportunities to play and to participate in the wider world, is incredibly important.
Children's Parliament is aware of the risks associated with screen and social media use; however, we are clear that the digital environment also offers extraordinary opportunities for promoting and protecting children's health and wellbeing, particularly at a time like this."

Cathy McCulloch, Children's Parliament
---
Consultation delivered in partnership with: