The Scottish Government made a commitment to putting the views of children and young people at the heart of its Horizon Scanning process. Children's Parliament was approached to bring children together with adults to explore a range of possible futures and how our world might be different by 2021.
A group of 24 MCPs (Members of Children's Parliament) ranging in age from 7 to 16 participated in the Mapping Our Future event. These children had previously participated in: StreetsAhead, Me + Us, Dads Project, Climate Change Mural, Leaders of Learning, and the Glasgow and Fife Community programmes. The children used their work as a starting point for discussing what Scottish children need to be safe, healthy and happy in the future.
Together the children and senior civil servants created puzzle pieces that showcased key messages from their discussions. These puzzle pieces formed a map of Scotland and collectively represent the Scotland in which we want to live. The groups focused on 8 themes that impact on children's lives: Play, School & Learning, Home & Family, Relationships, Community, Environment, Identity, Jobs & Future Aspirations
Children's Parliament contributed to two further Scottish Government events to share the children's views more deeply and reach a wider audience.  Being able to place children's views at the heart of the Scottish Government was a particularly welcome and exciting thing to do and the response from our Scottish Government colleagues showed genuine interest in making progress with the children's civic engagement agenda.
Report available here: Mapping Our Future (2014)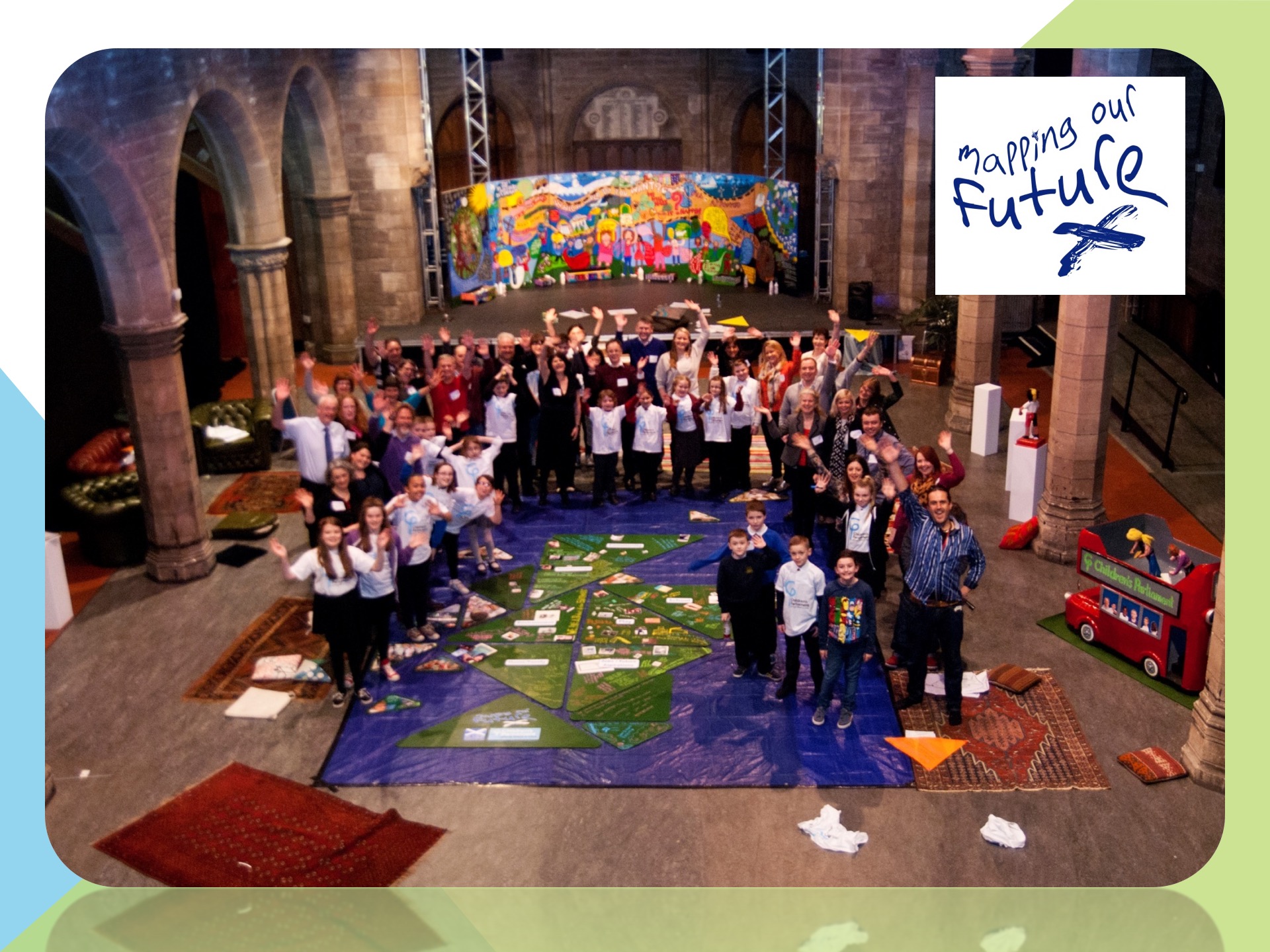 ---
Supported by