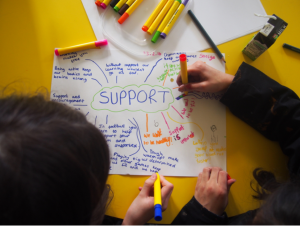 The report 'Personal and Social Education: Preparing Scotland's Children and Young People for Learning, Work and Life' explored the delivery of the Health and Wellbeing curriculum – the report is commonly known as the PSE Review.
But what do children think needs to happen when it comes to their school environment, learning for health and wellbeing and how they access and experience personal support? Read our Investigation and Call to Action here: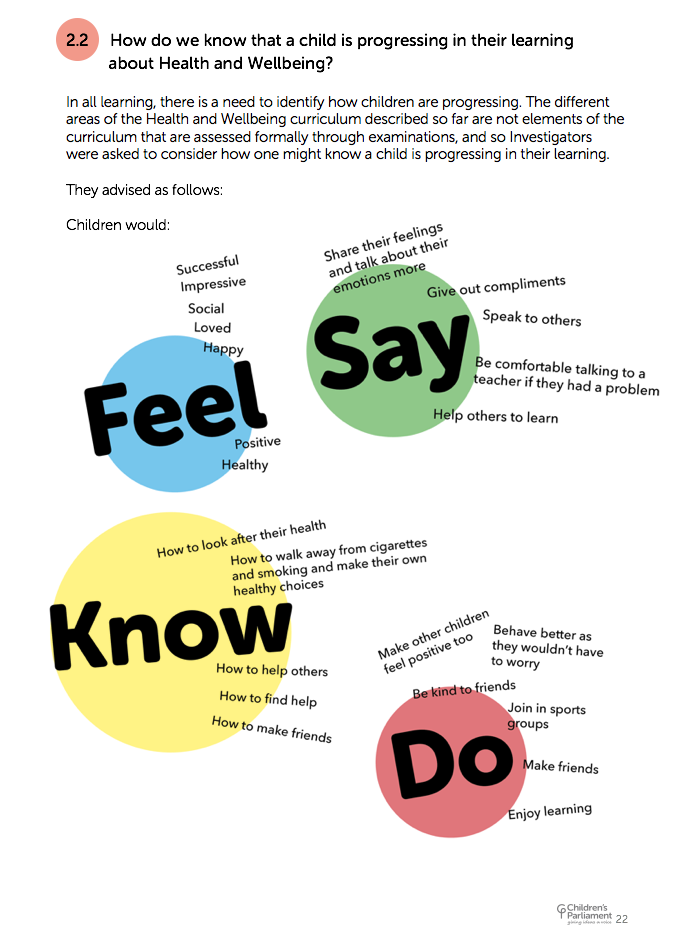 ---
"Education Scotland is pleased to see the publication of this report. It was commissioned by Education Scotland as part of the Personal and Social Education Review recommendations to ensure that learner engagement and co-design of Health and Wellbeing programmes is strengthened. As we look forward to Children's Parliament's Year of Childhood 2021 plans, we hope to see further examples of how as educators we build on our commitment to Learner Empowerment and Participation within an empowered system".
Gayle Gorman, HM Chief Inspector of Education and Chief Executive, Education Scotland