Easing lockdown and thinking about recovery
Coronavirus has meant that we have all had to make changes to our lives very quickly. Children and their families have had differing experiences of the coronavirus lockdown. As lockdown eases, there is time to think about what has changed – both now and looking to the future. Our journalists are Members of Children's Parliament (MCPs), aged between 8 and 14 years old. In this journal, our MCPs use pseudonyms.
---


How has life changed for you in lockdown?
Our journalists have been reflecting on some of the changes they have experienced over the past 3 months. Learning at home has been a major change, and for some children this has been a struggle. Children are spending considerably more time with their parents, carers and siblings and for the most part this has been a good thing and families feel closer. As time passes children miss their friends, and the prospect of easing the lockdown is keenly anticipated. Journalists are also intensely aware that life after lockdown will be different.

Looking ahead, do you think the experience of coronavirus and the lockdown will change your life or the lives of other children?
Our journalists share a number of worries about life as we come out of lockdown – from 'catching up' with learning, to how going to school will be organised and anxiety about keeping people safe and ensuring they follow rules around hygiene and social distancing. Journalists also recognise that relationships will have changed and friendships will need to be re-established.

As we come out of lockdown, would you like your community to be different?
Our journalists have seen kindness expressed during the lockdown, and want people to remember those kind acts and maintain positive behaviours. Schools are an important part of the community and kindness needs to be experienced there too. Children are keen to see people maintain the rules around hygiene and social distancing that keep people safe. Journalists also report that the environment has benefited from less litter, perhaps this could be sustained.

As we come out of lockdown, would you like Scotlandto be different?
Our journalists imagine a Scotland where people are treated fairly and with respect, where we are better at looking after our environment. Journalists hope that people might maintain some of the healthier habits they have acquired during lockdown. They also write that people continue to worry about Coronavirus and this will affect the quality of their lives as we emerge from lockdown.

It's been a tough few months. So, who is your lockdown hero?
Perhaps the term 'hero' is overused. But at Children's Parliament we like to acknowledge those adults who day-in day-out do their best for children. We asked our Journalists who their lockdown heroes are, and for the most part it is the adults who love and care for them every day. Our journalists also recognise the important work of those people doing jobs that keep everyone fed, warm, safe, healthy and informed.

Do you have something you would like our journalists to consider? Or any feedback for the children? Get in touch info@childrensparliament.org.uk with the subject line The Corona Times Journal.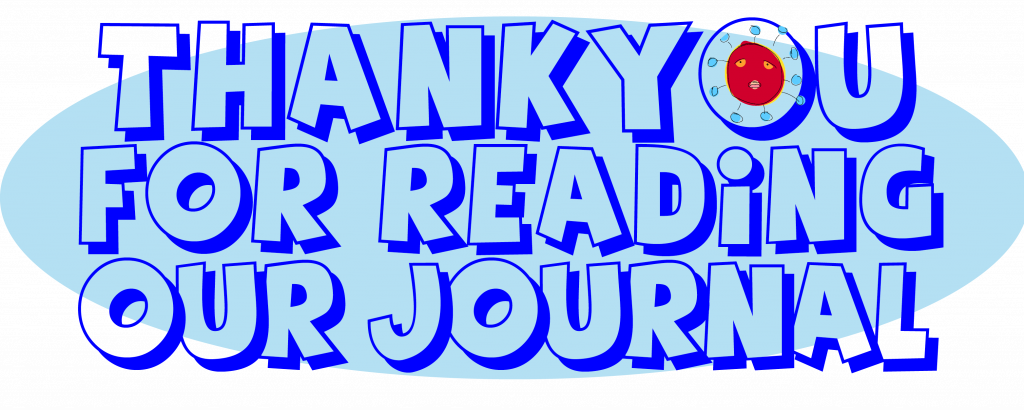 Corona Times Journal: Edition 4