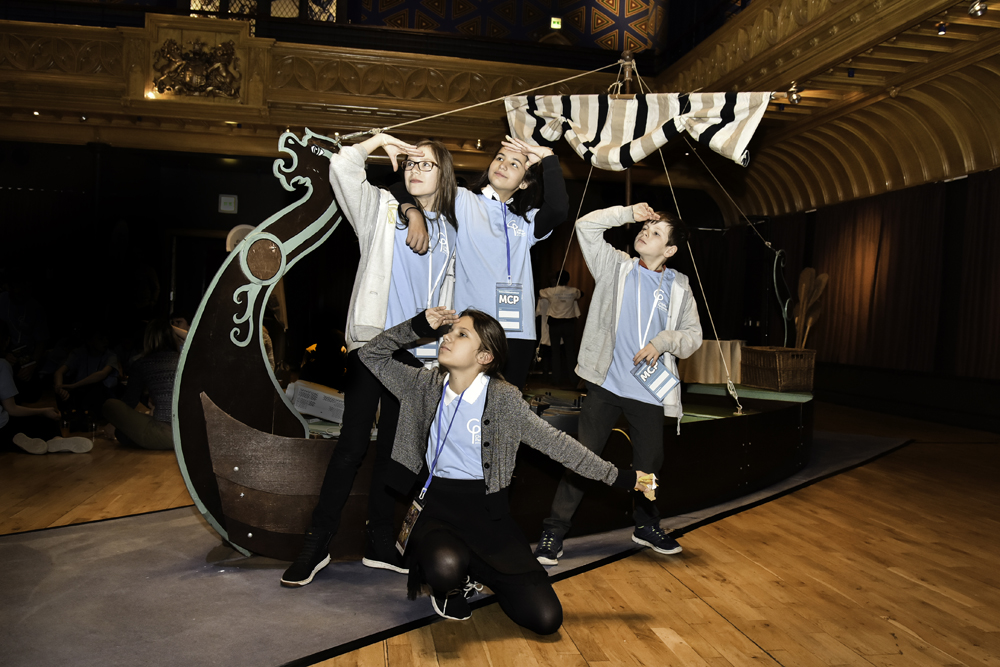 To mark Universal Children's Day and Children's Parliament's 21st birthday, 75 children aged 9-13 and 75 adults travelled from across Scotland to meet and discuss the future of Scotland and how it can be a safer, healthier and happier place for children and families to live and grow.  Eight Youth Ambassadors (former Members of the Children's Parliament) also joined us to help facilitate the day and share their experiences.
The afternoon Sitting was to be based on children's lives as a journey, navigating rocks and using a lighthouse to get to a safe haven.
The morning was spent preparing in groups and creating maps to work on in the afternoon when the adult delegates arrived.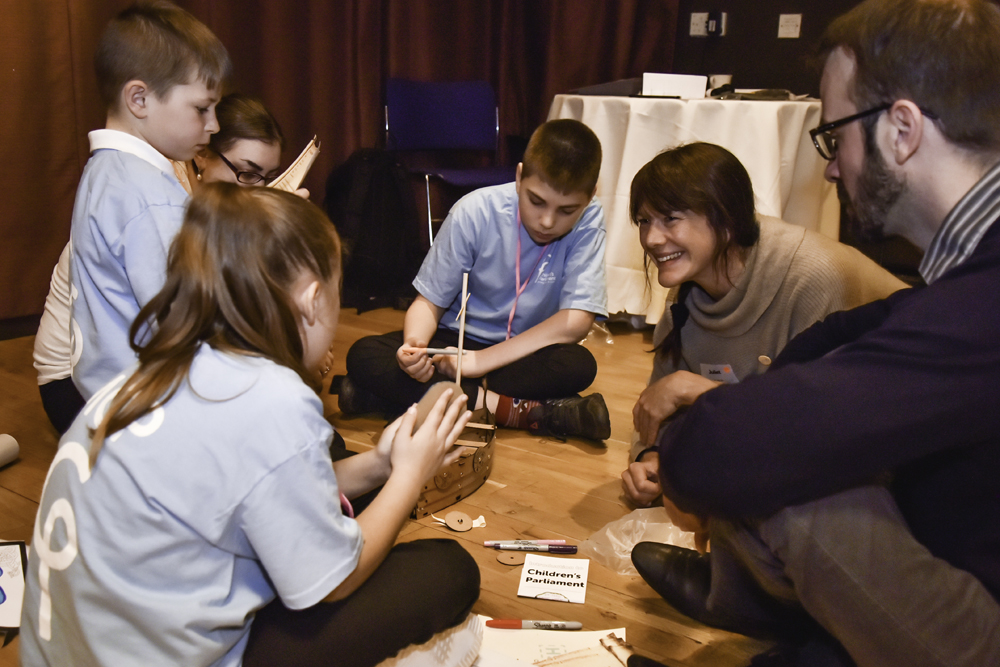 "We got cool t-shirts and we worked with adults, talking about how children feel. We made Viking boats and we wrote what's important for us on cardboard stones. We put these on the lighthouse."
"I talked about school and work. Talking to the adults was my favourite part of the day", said Ralfs.
"We exchanged paper lanterns with the adults and wrote a wish for each other. It was fun and exciting. I met the rest of the people in Children's Parliament. The adult I talked to was Theresa. She was wonderful", said Croydon.
"I talked to adults about how they can listen to children and how to make Scotland better. My favourite part of the day was being in Edinburgh because I felt like I was in Harry Potter", said Sammy.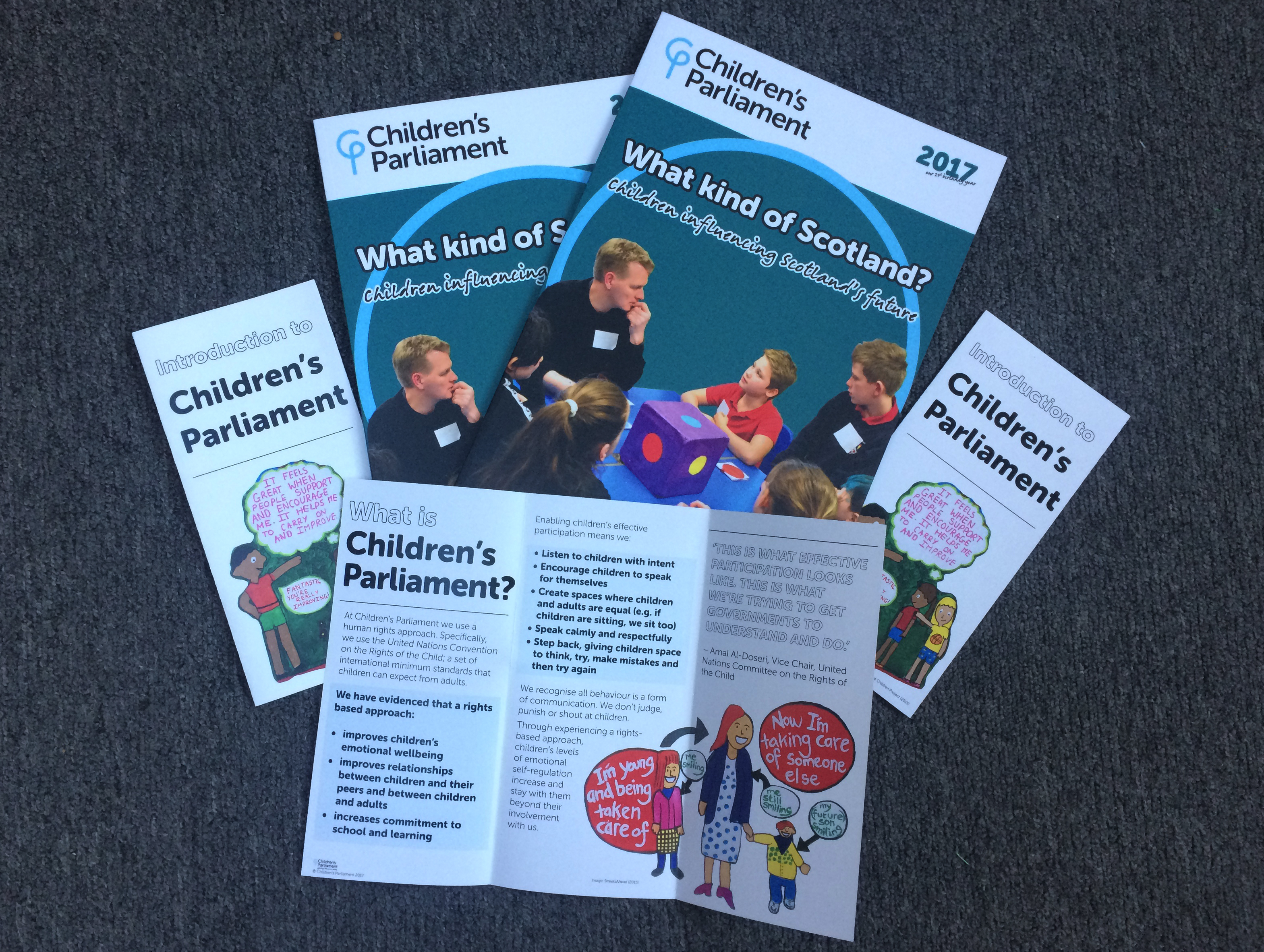 The event also included the launch of a new Children's Parliament publication, 'What Kind of Scotland?' which can be downloaded HERE, and our new short film, 'Healthy, Happy, Safe – A children's rights approach for Scotland' which you can watch below.
Claire Lightowler, Director of the Centre for Youth & Criminal Justice said: "This film about children's rights is brilliant. 'some adults are afraid of children's rights…some don't understand children's rights… some think they've been bad so shouldn't have rights'. Powerful and informative."
"What stands out for me about the day was the ease and graciousness with which children greeted and worked well with unfamiliar adults in our small group," said an adult delegate.
"What we've spoken about this afternoon is at the heart of making Scotland the best place to grow up!" said Deputy First Minister John Swinney. At Children's Parliament, we agree!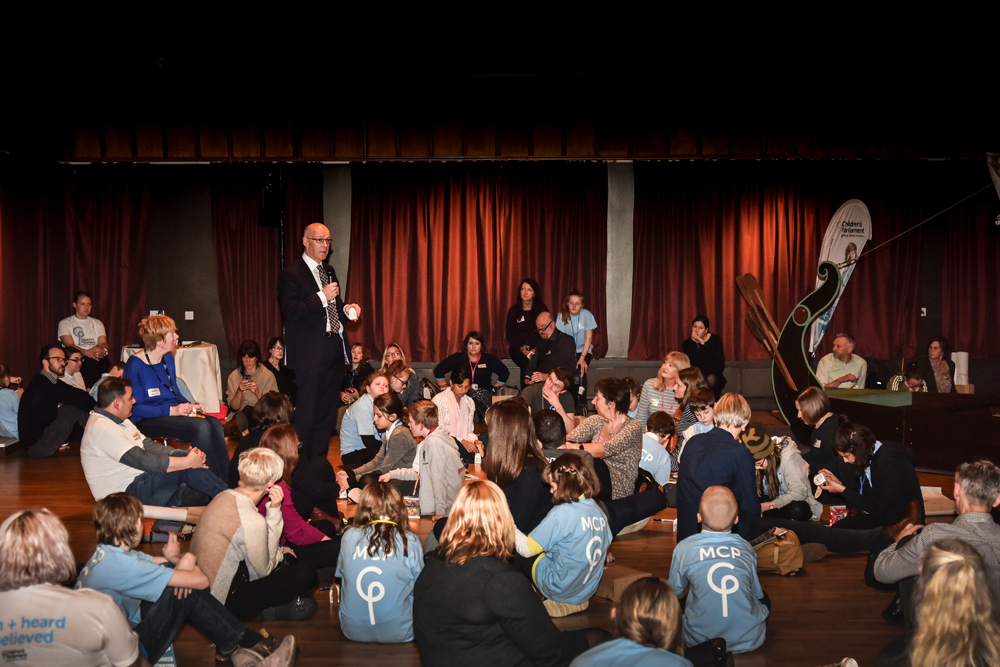 ---
Catrin Jeans
Imagining Aberdeen Programme Manager, Children's Parliament
Children's Parliament National Sitting 2017 was supported by Awards for All.


National Sitting, The Hub, Edinburgh (Monday 20th November 2017)