Should Police have the right to stop and search children and young people for alcohol? On behalf of the Scottish Government, Children's Parliament consulted with children aged 8-12 years to find out their views.
The consultation workshops involved a total of 40 Members of Children's Parliament (MCPs) between the ages of 8 and 13 years old from Edinburgh and South Lanarkshire.
---
Project Report
Click the image to view the Police Powers report.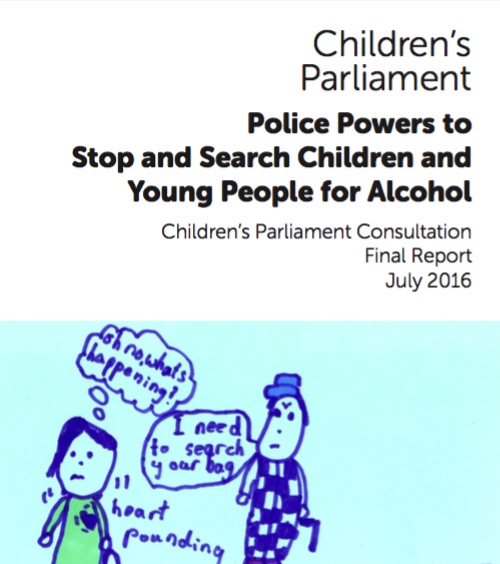 ---
Consultation on behalf of the Scottish Government