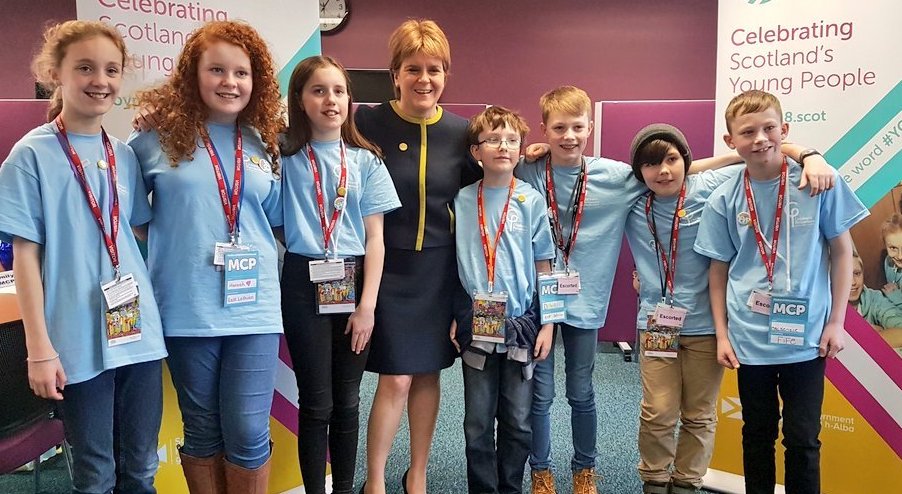 "I liked that we got to share our views – we're kids and it's important to listen to us. I feel happy and important."
MCP, aged 12
In 2017, the First Minister and the Cabinet met with children and young people for the first time to discuss the issues that were impacting the lives of those growing up in Scotland. At the meeting, four Members of Children's Parliament (MCPs) from East Lothian joined MSYPs from the Scottish Youth Parliament to share their views with the Ministers. Following the discussion, it was decided to make the meeting an annual event, so that Scotland's children's and young people's voices are heard by those who make decisions. Scotland is the only country in the world committed to ensuring that children and young people's voices are heard at this level of government.
"I liked how we got to speak out. It was a chance to speak to important people about your feelings and what you think. I feel happy because everyone got the chance to be heard!"
MCP, aged 12
Film: watch the film to hear from the MCPs as they prepared to meet with the Children and Young People's Scottish Cabinet 2018.
For the second annual Cabinet Meeting with children and young people, the four MCPs from last year were joined by three MCPs from Fife. The meeting was held at St. Andrew's House in Edinburgh on Tuesday, 6th March 2018. The children heard updates from the Cabinet on what they've been working on and what progress they've made on the agreed actions from last year. The adults and children then discussed two themes that children had identified as being important to children's lives – relationships and equality.
During the discussion, MCPs shared personal stories and highlighted key messages about relationships with peers, teachers and social workers and about equality of gender, sexuality, age and care experience. The MCPs made a number of recommendations to the Cabinet, including: involving children in teacher and social work education, raising awareness of children's rights, treating boys and girls equally, and encouraging more people – adults and children – to be Unfearties and children's human rights defenders.
At the end of the meeting, we recognised these areas to be addressed by Scottish Cabinet in the year ahead:
1. Listen to children & young people
2. Children and young people's rights & incorporation of the UNCRC
3. Making sure that Scotland is getting it right for every child
4. Addressing issues affecting CYP wellbeing
Shortly, the Cabinet will publish a formal response that will set out actions for the Scottish Government to take forward over the coming year. We look forward to hearing their ideas.
"It really helped me for confidence. The older MCPs showed us what to do and helped keep us on track for what we wanted to say. I feel really proud of myself."
MCP, aged 10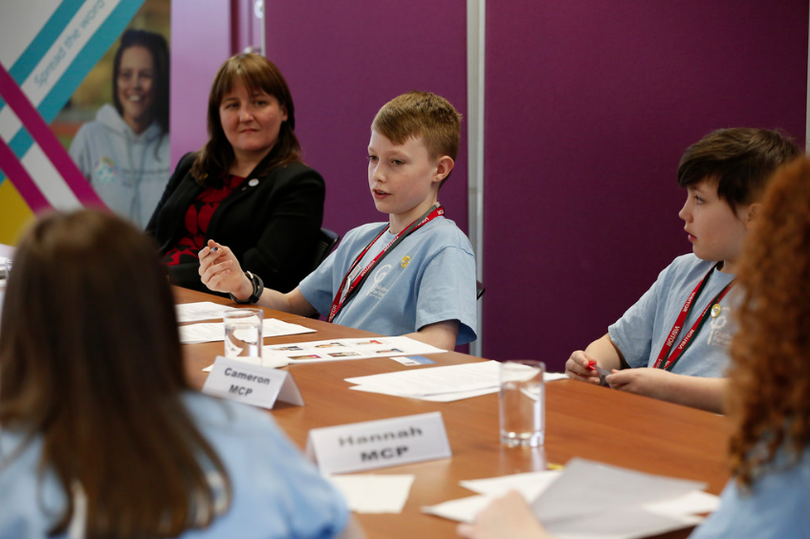 "I liked that we got to meet Nicola Sturgeon – I've never met her before, only seen her on TV – she was really nice and listened to us. And she gives good hugs!"
MCP, aged 11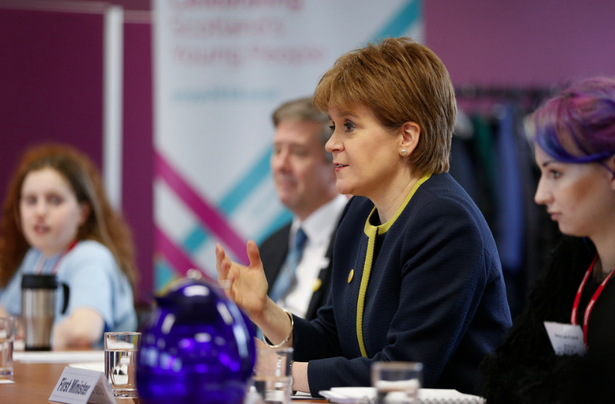 "We want Scotland to be the best place for children to grow up. The Children's Parliament and the Scottish Youth Parliament do great work in helping our children and young people to confidently express their views and have a real influence on the issues that matter most to them."
First Minister, Nicola Sturgeon
---
We prepared this brief document to share with the Cabinet at our meeting: Cabinet Key Messages 2018 (click to download)
To find out more about the first Scottish Cabinet meeting with children in 2017, please visit: www.childrensparliament.org.uk/scottish-cabinet-2017/
Images courtesy Scottish Government.
Children's Parliament meets the Scottish Cabinet 2018