"Before, I didn't feel like I could voice my concerns, but being an Unfeartie helps my confidence as I know there are other people who share my ideas; it makes me feel the courage I need to speak out for children."
---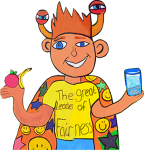 An Unfeartie
Listens to children
Views children as capable and an asset to their communities
Strives to ensure children's voices are heard
Challenges infringements of children's human dignity
Helps children learn the values of honesty, empathy, respect and social justice
Promotes greater awareness + understanding of children's rights
Speaks up about their Unfeartie role and spreads the message about how to sign up
---
Do you recognise yourself in the description above? Would you like to join the brave band of Unfearties?
Joining the Unfearties:
print out the Unfearties

 

speech bubble below (if you don't have a printer – draw your own speech bubble)
fill in your name
have someone take a photo of you holding it
complete and submit Unfearties Mailing List form below
email your name and photo to info@childrensparliament.org.uk
Once we receive your sign up form and photo, we will post you out an Unfearties pack that will help you to tell others about Unfearties, and a badge to wear.
Download your Unfearties speech bubble here

---
We encourage positive and inspirational tweeting with #Unfearties.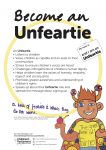 Join the Unfearties Facebook page here: https://www.facebook.com/groups/2234980193385763/
Encourage others to join the Unfearties by downloading the Unfearties poster and pinning it up in your setting: Unfearties Poster (For printing)