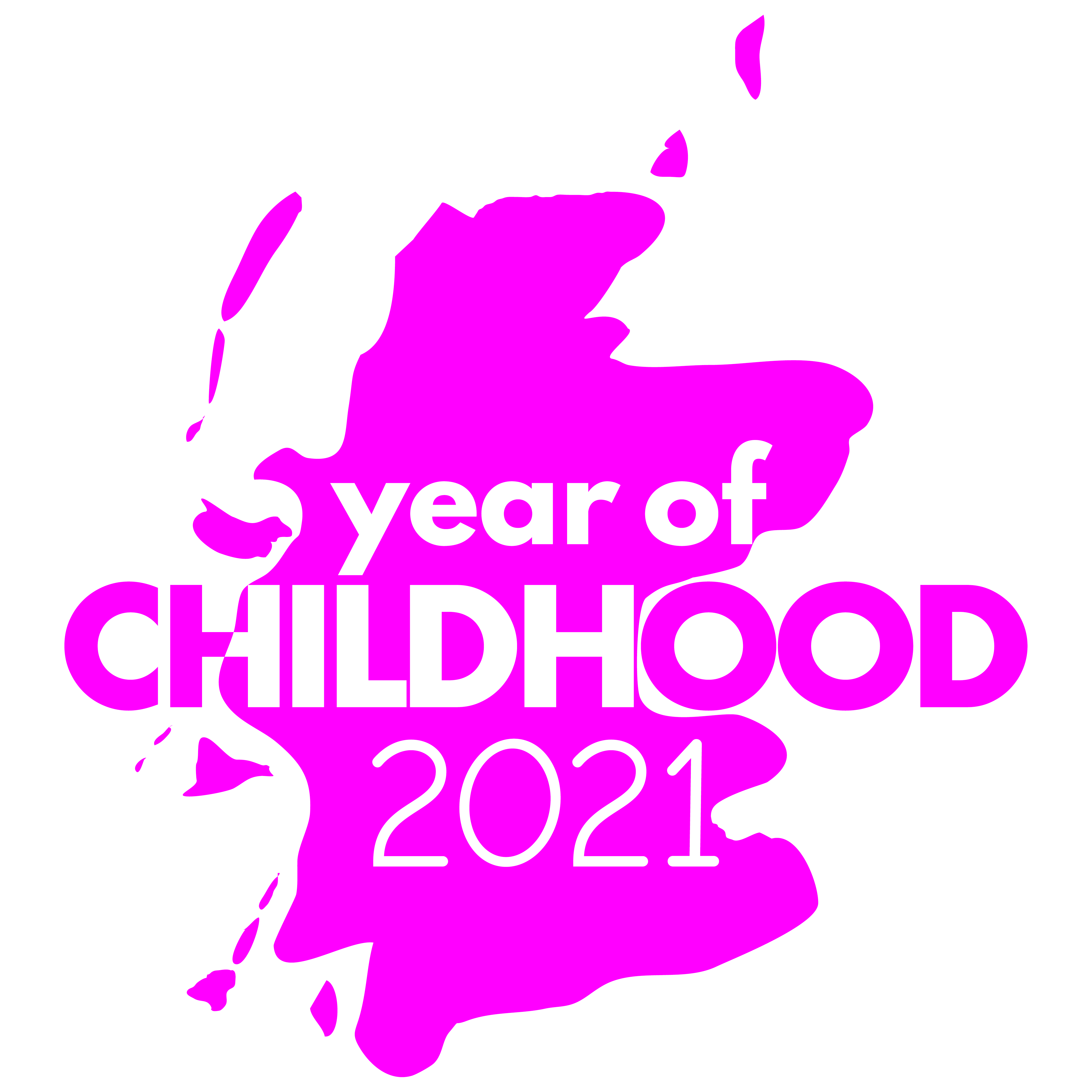 "There's a party going on right here
An incorporation to last throughout the years
So bring your dance shoes, and your bunting too
We're gonna eat cake and make rights real with you! "

We at Children's Parliament love a party, and we are extremely excited that 2021 is giving us lots of opportunities to celebrate! Not only is it our 25th Birthday year, and the Year of Childhood, but it is also the year we will make children's rights real in Scotland!
When the Scottish Parliament passed the bill to incorporate the United Nations' Convention on the Rights of the Child into Scots Law in March, Scotland made a huge step toward joining a small group of progressive countries where children's voices are heard and protected. Recognising children as active citizens in our communities is a huge move forward and we wanted all of Scotland to party in celebration! So, we asked everyone to pull their favourite gang together and #PassTheParty as the bill was passed to ensure children in Scotland a safe, happy and healthy childhood.
To get the party started, we shared our "Party Bag" of treats. A selection of ideas and activities that could be used to host your own celebration during the week of 15th March. Everyone was invited to share photos and videos of their parties with us on social media using #PassTheParty.
See below for the resources that we shared to mark the occasion.
---
*Mikiko Otani, an international human rights lawyer based in Tokyo, is a special friend of Children's Parliament and we were so pleased to welcome her as our guest at the National Sitting 2019. Mikiko is a Member of the United Nations Committee on the Rights of the Child, a Council Member of the International Bar Association's Human Rights Institute, and former Chair of the Committee on International Human Rights of the Japan Federation of Bar Associations. She is also the country representative of Japan for the Family Law and Family Rights Section of LAWASIA (The Law Association for Asia and the Pacific). The areas of her focus include human rights education, early childhood development, child participation, girl child, child marriage, human trafficking and migrant children.
---
Let's dance!
It's a Celebration!
We're Walking on Sunshine, and just Can't Stop That Feeling of being Happy!
We think You Should Be Dancing too!
Pop on our party playlist and make some moves in your kitchen! 

Can you spell UNCRC as you dance?
Or could you take it in turns to shout out/ act out different animals as you dance?
(Unicorn! Newt! Cat! Rhinoceros! Camel!)
---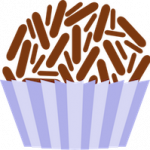 Chocolate Crispy Cakes Recipe
All that dancing is going to need a refuel!
We've created a recipe sheet for you to make your very own Chocolate Crispies — and decorations to top them with!
We'd love to see your designs, and hope you'll join us in raising your banners and your cakes as we get Scotland partying!
---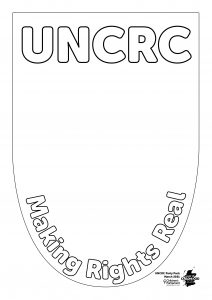 Hang the bunting!
We want to celebrate what you're most looking forward to about this incorporation.
Decorate your bunting with coloured pens, paints, and/or drawings of why it's important that children's rights are real. We want to know: what does it look like when you feel happy, safe and healthy?
You can download our bunting template here, or you could make your own!
How many pictures did you come up with?
Take a photo of your bunting and ask your adults to share it with us on social media using #YearofChildhood2021 or by emailing it in (info@childrensparliament.org.uk) and we will use your designs to make a giant thread of bunting from children across Scotland to be shared at Parliament.
Then, pop your bunting in your window – we're excited to see your designs across all of the homes in Scotland!
---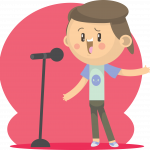 Pass The Mic!
We're passing the bill, and passing you the mic! Can you rewrite the lyrics to your favourite song to celebrate?
We've suggested three songs below that you might want to listen to, and rewrite – or perhaps you could choose one of your own?
(We've rewritten "Celebration" by Kool & The Gang (at the top of this webpage) to start you off!)
---
Pictionary!
What is a Zoom Party without a round of Pictionary on the Whiteboard? Crack out those online felt tips and let's get guessing! We have suggested a few words you might want to draw/guess to start you off! (Don't forget to share your favourite screenshots with us! Who drew "play" the fastest??)
Children
Family
Dignity
Voice
Play
Kindness
Respect
---
Together Scotland's Party Pursuits!
Our friends at Together Scotland have lots of suggestions of party games for you. From rights-themed The Magical Mystical Bag to Stop The Bus, there's something for everyone to enjoy!
---
Wee Inspirations
Our friends over at Starcatchers want to share one of their "Wee Inspirations" with you, to help your wee one join in with our celebrations!
---
Let's Bake a Rights Cake
Let's Bake a Rights Cake was created with Licketyspit Children & Families at Have Your Say Through Play. It's based on Lickety PlaycardLet's Bake a Cake, but as well as delicious & daring things – like strawberries or mud! – you also put in the children's rights that are most important to you. And talk about why they matter!
Watch the video to learn the song:
---