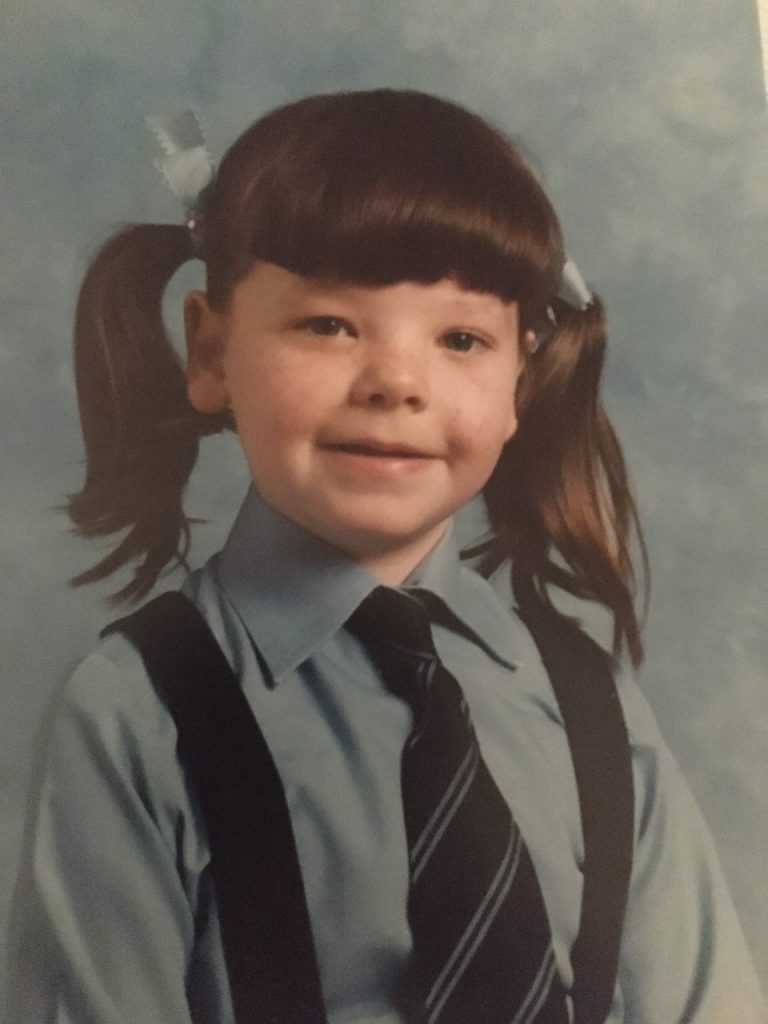 I grew up in a wee village on the Southside of Glasgow called Neilston. It was a close-knit community and provided me with a sense of belonging. Family, friends and neighbours knew each other and each other's children affording us the security to play outdoors "up the back" as we called it referring to the hill behind our houses. We built dens, played hide and seek, climbed trees, built swings and went sledging in the winter. Invariably when we were hungry one of the mums would provide hot orange juice or some rhubarb from the garden with a bag of sugar.
My brother and I went to school in the village and every morning enjoyed a chat with our lollipop lady on the walk to school. My dad always reminded me that everyone was important in our school community, from the jannie to the headteacher. We had great teachers who knew us and our families. Many of our teachers lived in our community and of course, we were part of a Faith community both within and outside school.
There were lots of community events from coffee mornings and remembrance day, to the cattle show day parade. I remember taking part in the parade with the local dance school, on one occasion and many times more in fancy dress. I loved our local library and of course, Friday night at the local swimming pool was a key social event. Our parents and communities were invested in providing us with the best and they ran Cubs and Scouts, Brownies and Guides, Football clubs, and Dance lessons. We were encouraged to help where we could and to think of those less fortunate than ourselves, there was always something we were doing whether it was organising a garage sale for our local cancer research charity, or sending material help to where it was needed in the world. A sense of social justice was formed at an early age.
The love, nurture, and security I grew up with gave me the confidence I needed when moving on to secondary school in the city, it encouraged me to want to go into a caring profession where I could serve others and it helped me to have a life of travels and adventure both in Scotland and beyond.
---
Geraldine McClune
A long way away from childhood
Inside Scotland
Would you like to contribute a childhood memory? We are collecting stories to better understand what helps children flourish. Submit your story here: childrensparliament.org.uk/yoc-childhood-stories/
Rhubarb and a bag of sugar for Geraldine