P6/7 teacher Jennifer Kirkwood blogs for Children's Parliament on the first term back at school – with a strong focus on wellbeing, which is central to the schools approach to recovery.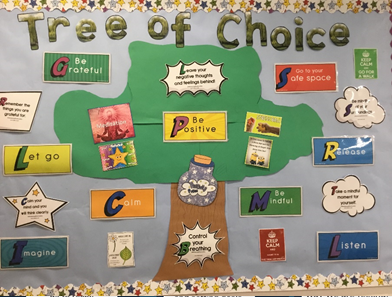 At Dailly Primary School we have been focusing on health and wellbeing since returning to school after lockdown. We are aware that our pupils have had a mix of experiences, with some completing online home learning tasks, some doing paper based tasks and some children doing no school work at all for a variety of reasons. Some parents have been juggling working from home alongside trying to support their child's home learning. Many of our children have faced the battle for a laptop or tablet with siblings who have also had online work to complete. Upon returning to school, some children shared their positive experiences during lockdown such as getting to spend more time with parents and not having to get up early for school! Others described feeling bored, missing friends and worrying about family members. Some of our pupil's parents are key workers and had to spend time away from them.
We created surveys to find out children's views about home learning and returning to school. The majority of children have said they are happy with the new routines, such as increased handwashing and staggered breaks and lunches though a few have found it difficult not being able to mix with their friends in different classes. The following are quotes from children in our primary 6/7 class during a discussion about how they felt returning to school:
"I was nervous because it was our first time back in months."
"I was happy because I got to see my friends"
"I am worried in case I get the virus"
"I'm nervous about Covid-19 now that schools are open."
"I am sad because I have to wake up early."
Throughout the school we have been focusing on children's wellbeing. We have introduced a soft start in each class from 9 to 9:30, with activities ranging from yoga, meditation, mindfulness art and exercise. The soft start is intended to get children in the right frame of mind to be ready to learn. This soft start has had a positive impact on children's behaviour in the morning. Children also have their own emoji wheel, which can remain on their desk throughout the day. A morning check in happens each day where the children set the arrow to the emoji that shows how they are feeling. Staff are then able to talk to children about how they feel and why and can offer support.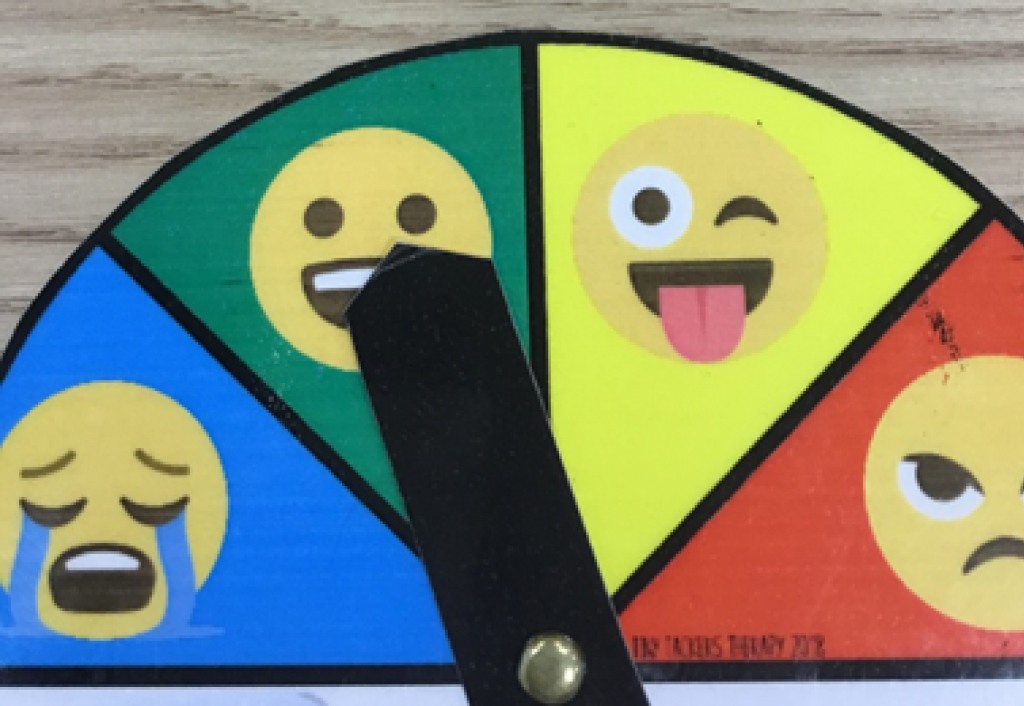 Our Early Years Centre used the story "The Colour Monster" as part of the health and wellbeing focus, encouraging the children to identify and discuss different types of feelings. They have also been enjoying doing some yoga.
Our school has a nurture room (The Hive) but we have been embedding nurture techniques and strategies throughout the whole school. We have a teacher and school assistant who are running our wellbeing programme. This term the programme focuses on feelings and each week we have a different theme which is introduced throughout the school, for example Agent Grateful, where children learn the superpower of gratitude and how it can change our perspective of things. Each class teacher then identifies children who would benefit from additional wellbeing input and support for each theme from the wellbeing teacher and school assistant. Wellbeing is also the focus of some of our displays around the school.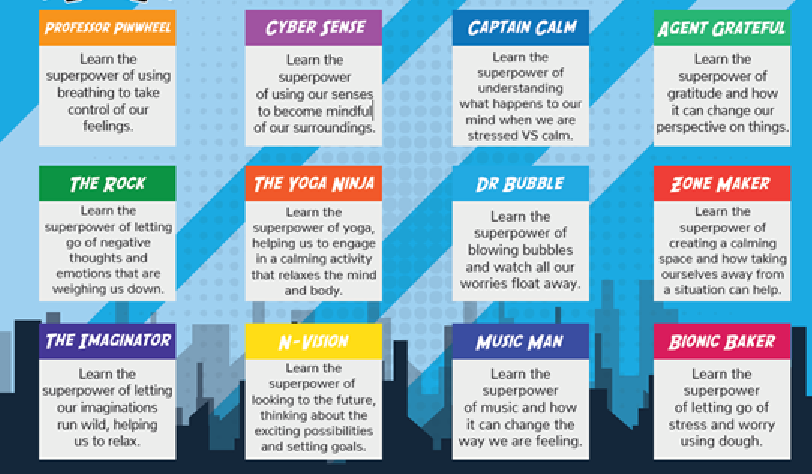 The focus on wellbeing has been vital in getting our children resettled into school after the few months off. Some of our pupils have struggled at times with feeling like it is a long day at school after being off for so long or having to do work when they didn't have to at home. Children have opportunities throughout the day to talk about how they feel and are supported by staff to deal with these different feelings. Overall, our pupils have adapted brilliantly to being back at school and following new rules and routines.
Jennifer Kirkwood, P6/7 teacher
Dailly Primary School and Early Years Centre
South Ayrshire
Don't forget to check out the essential Childrens Parliament resource Back to School: a rights based approach to recovery https://backtoschool.scot/
Returning to School after Lockdown