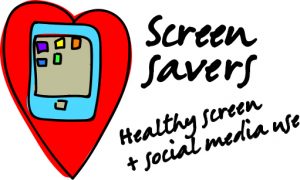 Children's Parliament and Scottish Youth Parliament have been commissioned by the Scottish Government to produce a high-quality resource which promotes Healthy Screen and Social Media Use.
We know about the risks associated with screen and social media use, but we also hear from children that the digital environment affords them many opportunities, including the realisation of their rights to access to education, play, appropriate information and participation.
In light of this, Children's Parliament has been working with children from three schools in Scotland – Banchory Primary School in Alloa, Thorntree Primary School in Glasgow and Kingussie Primary School – to explore their views on screen and social media use; the ways that such use might positively and negatively impact upon children's health; and some solutions to promoting healthy screen use amongst Scotland's children, young people (and maybe adults too!).
Now, with a group of 9 MCP Investigators, we are working on the development a resource that will support children and young people in Scotland to use screens and social media and ways that promote and protect their health and wellbeing.
This project started in July 2019 and will end in April 2020 with the launch, on World Health Day 2020, of a digital resource developed by and for children.
---
Consultation delivered in partnership with: