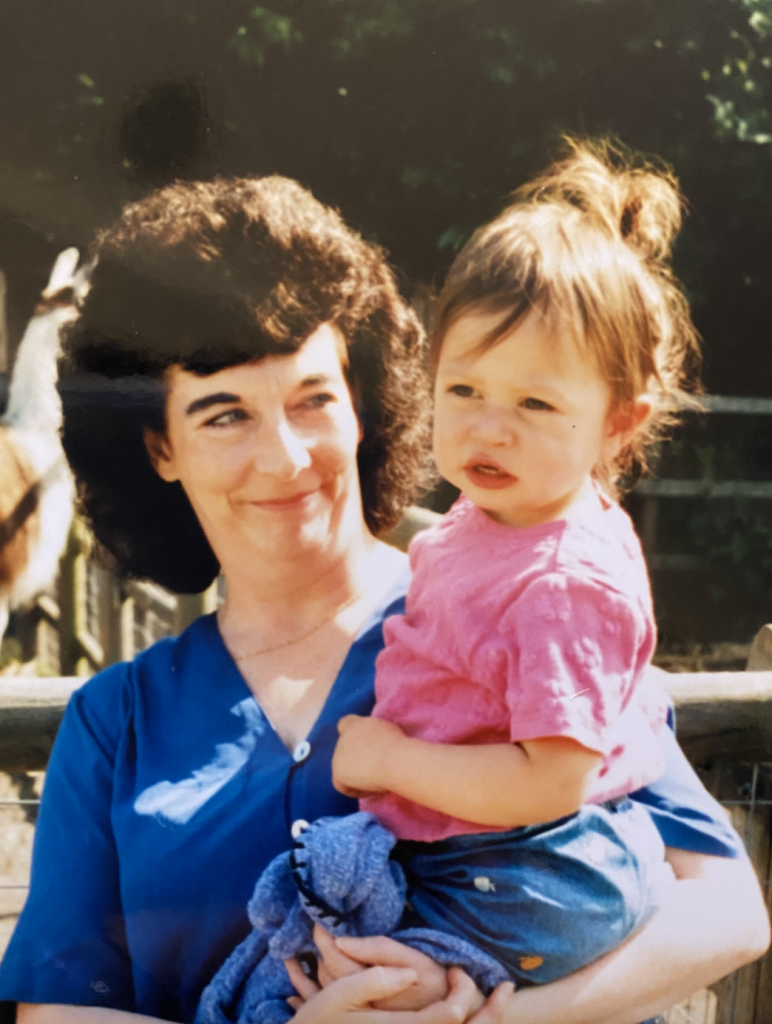 In my earliest days, the people around me weren't in the place physically or mentally to fulfil the needs of a new-born baby. As a result, in 1999, at just six weeks old I went into care.
I was looked after by a woman named Pamela Killoh, a local foster carer in Aberdeen. At this point, Pam had over 15 years' experience of fostering under her belt and had developed a unique talent in deeply nurturing all the children who entered her home. Even the ones who had come from the most unsettled of environments would soon find themselves settled into their new surroundings by virtue of the unwavering patience and love she offered. I was no exception to this and within only a short time I was besotted with the life Pam had forged for me, seeing her as the only mum I could ever need.
Despite still having contact with my birth family in the hopes we could be reunited, as the months went on this became less and less feasible. When I was officially adopted at the age of four, all that changed in my eyes was my surname. In the years leading up to this, I had never felt anything other than part of the family. From caravan holidays to birthdays, I was always wholeheartedly made to feel like I belonged in their life.
When I reflect on why my childhood enabled me to flourish as an adult, my mum is to credit for all that she gave me. Growing up, I became inseparable from her. I'd hug her legs while she washed dishes, I'd cling onto her long black leather coat as we walked to the shop and I'd sit on her knee and dip biscuits into her coffee when she wasn't looking. She was the most vibrant and caring person I've ever known. It was impossible to be around her without being completely enamoured by her spirit. She instilled her values of kindness, compassion and understanding into me from a young age, and would always tell me "the best thing you can do in life is make a difference for others".
In 2013, my mum was diagnosed with lung cancer and died in the November of that year. I was 14 when this happened, and I spent the latter part of my childhood struggling to find my place in the world without her guidance. In the years since she passed, the way I've coped with my grief has been to channel it into things that can make a difference, like she would've wanted.
Above all, I have always aimed to champion the necessity of children and young people being valued as integral co-designers in the solutions that will affect their lives. As the Co-Chair of the Stigma Workgroup at the Independent Care Review, I reflected on my own lived experience of being made to feel 'different' for being in care and worked with others with similar experiences to produce methods of change. Currently, I'm leading the National Childhood Bereavement Project at includem which is funded by the Scottish Government. I draw on my own experiences of being bereaved as a child to relate to others in the same position creating a space for their voice to be the driving force behind our recommendations to government.
If there's one lesson I take from my childhood, it's that love is the greatest gift you can give someone. Although my time with my mum was cut short, I carry her love with me every day. She always believed that every child, regardless of their background, deserved to grow up loved, safe and respected. In everything I do throughout the rest of my life, I will always work to achieve this ambition.
---
Denisha Killoh
A little way from childhood
Inside Scotland
Would you like to contribute a childhood memory? We are collecting stories to better understand what helps children flourish. Submit your story here: childrensparliament.org.uk/yoc-childhood-stories/
Love is the greatest gift