As adults prepare to go to the polls on June 8th, we are sharing these blogs about children's views of life in Scotland.
---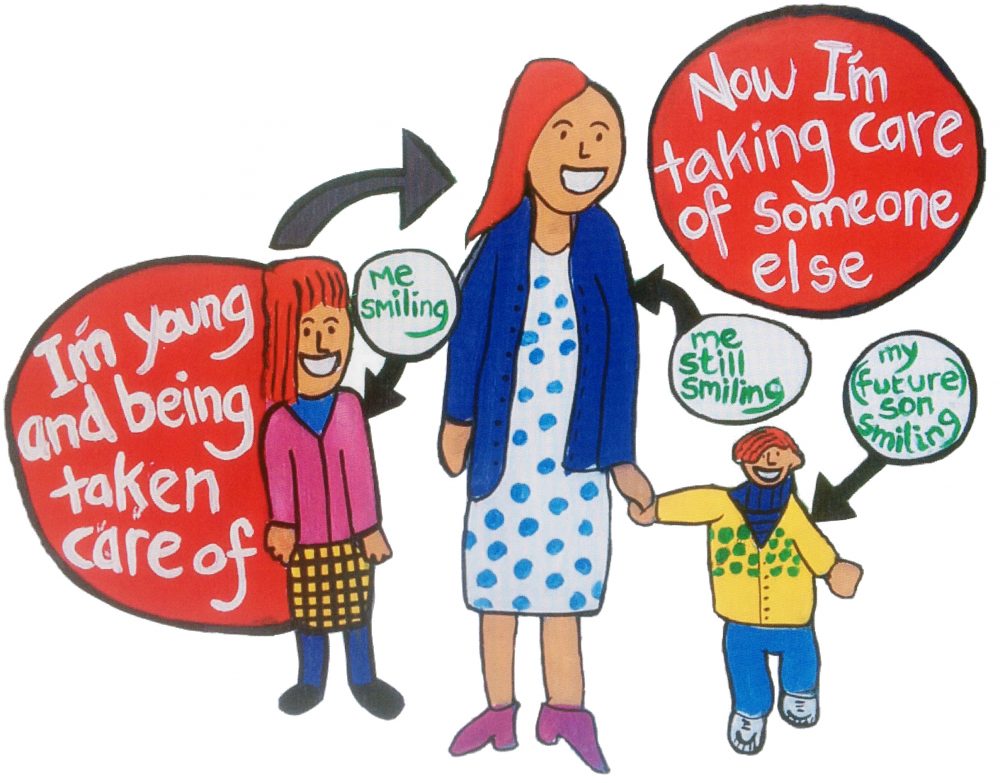 "The true measure of a nation's standing is how well it attends to its children – their health and safety, their material security, their education and socialization, and their sense of being loved, valued, and included in the families and societies into which they are born."
– UNICEF, Child Poverty Report 2007
Children know a lot about their communities. Their lives are lived locally. As they grow into middle childhood and early adolescence children are more able to explore the world outside the family – in the streets and neighbourhoods where they see and feel how their communities really are. For the most part they go to a school that is fairly local. They walk there, or get the bus. They know where it's safe to go in their community, and where to avoid. They know who is friendly and who is scary. They might go out to play – if they are lucky they have a good local park, somewhere to meet pals.
When Children's Parliament asks children about their community and how they experience it – and then support them to tell adults – the adults are often surprised by just how similar the child's perspective is to their own. Children love playing, when people are kind, the park or the beach, their house, the local library and after school clubs and activities. And they dislike the dog poo (always the dog poo), drunk people, rubbish and graffiti, motorbikes, buildings that are abandoned, noisy neighbours.
In recent work several hundred children worked through a programme with Children's Parliament after which a smaller number were charged with drilling down to some key issues adults could, and should, do something about. From the short-list of key messages a number of simple and authentic calls to action at a local, community level emerged that any local authority could address: There should be trees and flowers everywhere; Remember we love to play; All playgrounds and parks should be dog-poo free; All families need to live in a lovely street with nice neighbours. The children simply want their community to be a kind place.
It's hard to tell to what extent local elections are about local issues, but the job of 'the Council', certainly is. In these democratic spaces it's time to pay attention to children and the lives they lead, to recognise they are citizens too (not just adults in waiting), to think better – locally – on how we adults deliver on the promises made in the United Nations Convention on the Rights of the Child.
This series of blogs has asked: What kind of Scotland? Children's insight has been offered through the lens of the work of Children's Parliament in the hope that we adult duty bearers listen better and do more at home, in school and in the community. Whatever kind of Scotland you – adult and enfranchised citizen – want, its worth remembering that whether that happens or not is up to you. As UNICEF says: "The true measure of a nation's standing is how well it attends to its children – their health and safety, their material security, their education and socialization, and their sense of being loved, valued, and included in the families and societies into which they are born."
---
Colin Morrison
Co-Director Children's Parliament
Child Poverty in perspective: An overview of child well-being in rich countries
https://www.unicef-irc.org/publications/445/
What kind of Scotland? Life in the community