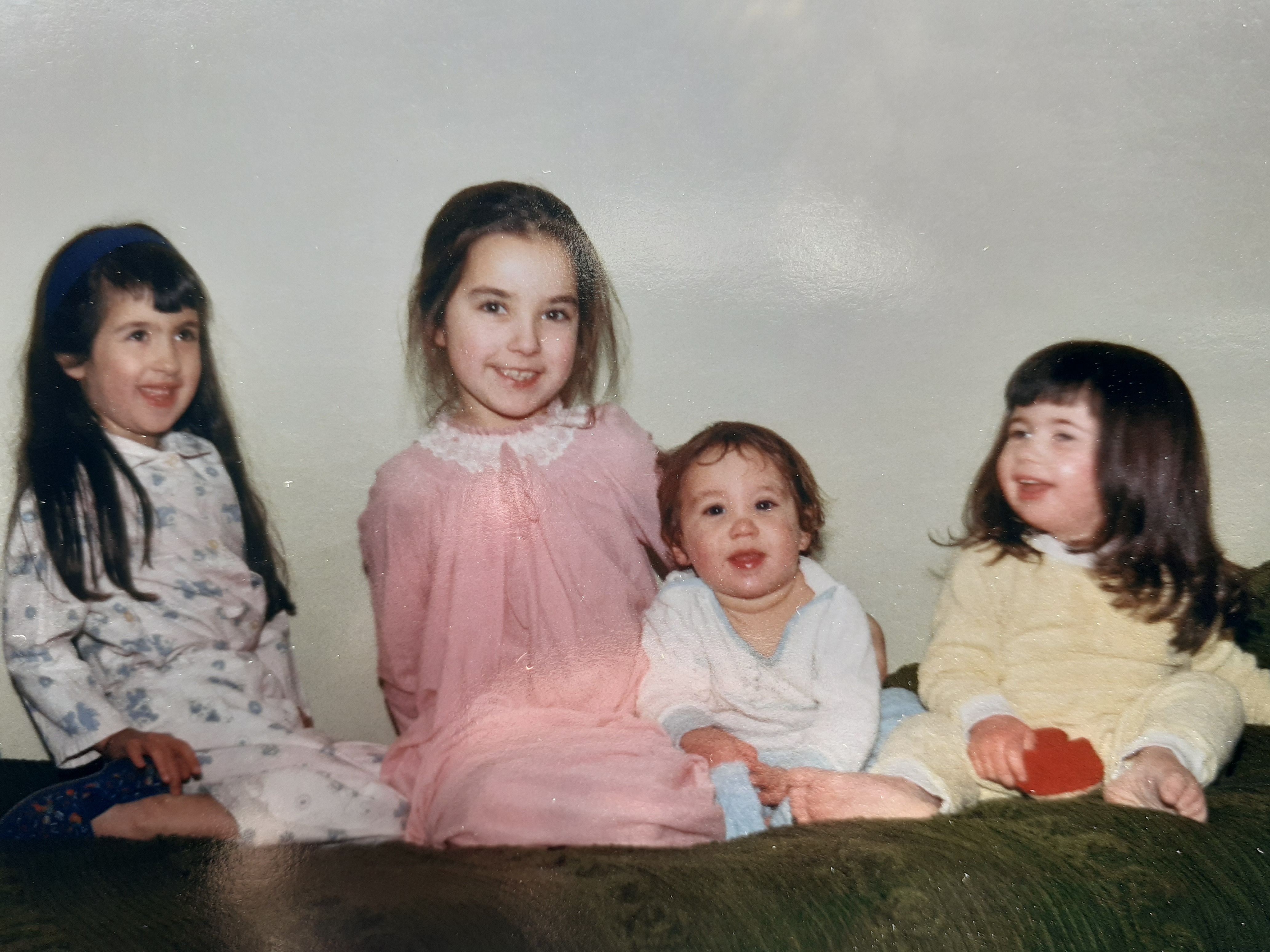 I grew up in a suburb of North London in the 1960s, the eldest of 5 children spread over 16 years. Compared to many, we enjoyed a comfortable lifestyle (we had a car and went on holidays) although there was not much spare money, and we did not have a lot of personal possessions.
Looking back after 60 years, I would say that I had a very happy childhood – despite the fact that there were episodes of real upset and trauma, most notably the death of my first brother from leukaemia at the age of 6.
I can say I was happy because I always knew that I was loved and wanted – even though we were not a hugely demonstrative family unit. I was part of a large extended family and had a close relationship with my widowed grandfather and with 8 cousins who lived close by. So, I not only felt loved and wanted but I had a sense of belonging. We were a Catholic family and that sense of belonging extended to our place in the parish community and our participation in seasonal events and festivals.
I was a capable and enthusiastic student, but most of my childhood memories relate to what happened when I was not at school: long hours playing outside with my siblings and cousins in the garden, the street, and the local park – free from adult interference. We made up complicated imaginary games and reproduced scenes from our favourite films, The Sound of Music and Chitty Chitty Bang Bang. We all played together, the bigger children taking responsibility for the little ones. Some of the themes of our games were quite dark, but I can reflect now how they helped us to process and resolve some of the things that were going on in the family.
I have spent my career working with troubled children across different sectors and now write about the importance of play for lifelong health and wellbeing. I can sum up in three words what I think children need for a happy, healthy childhood:
LOVE – PLAY – BELONGING
---
Julia Whitaker (Health Play Specialist, Edinburgh)
A middle bit away from childhood
Outside Scotland
Would you like to contribute a childhood memory? We are collecting stories to better understand what helps children flourish. Submit your story here: childrensparliament.org.uk/yoc-childhood-stories/
Julia's Love – Play – Belonging