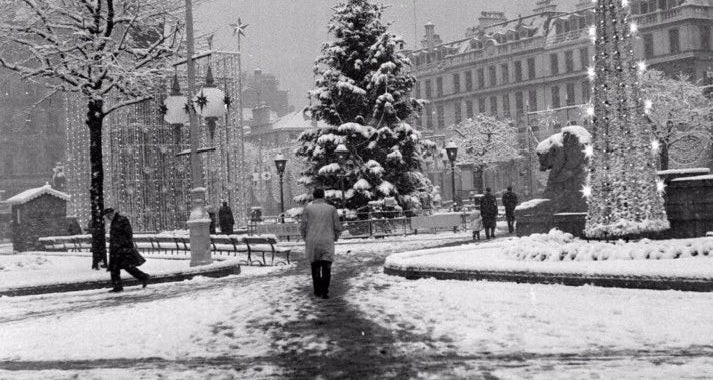 I am one of the lucky ones – I remember my childhood with great affection and happiness. I lived with my mum and dad, older brother and our beloved spaniel Sam.
We lived in a friendly neighbourhood and my best friend – still close to this day – was living next door. I remember us knocking on our bedroom walls to say goodnight and standing making faces together at our bedroom windows for a laugh. Happy days.
We were a close family and we had regular contact with our cousins who lived nearby. My gran came to stay with us every weekend – I was very close to her and I still miss her decades after she has passed.
As my brother and I grew into adults, I remember late night conversations and discussions with mum and dad, from every topic ranging from politics, social equality or random nonsense we watched on television. Also, watching television together, something that rarely happens now.
In the Sixties, my mum was one of the first women in our street to return to work while my brother and I were at school. She started a trend among other mums nearby. My dad had a good salary so she didn't go back to work through necessity, but because she wanted to. How things have changed. These days, women have little choice.
I remember playing in the street with the rest of my friends who lived nearby. In those days, we practically lived outside because there were no computers, Playstations or other devices which nowadays keep children inside. In summer we played late into the night, only going in when it got dark, or the ice-cream van arrived and we all fled in to ask for money for an ice-cream. When we played hide and seek games, Sam, my dog insisted on coming with me and inevitably popped his head out of my hiding place and gave the game away.
At Christmas, we all went to see the festive lights at George Square in Glasgow, then went for fish and chips at a nearby restaurant. It was a highlight of the year.
When I look back now I realise how lucky I was to have such a happy childhood. But I think I always knew that, because even as a child I was aware that some families were not so close and some of my school friends came from troubled homes.
Having been a member of the Children's Panel before being elected, and throughout my time as an elected member, I know that thousands of children are not as lucky as me. Their childhood is anything but happy. Many are living in poverty, suffering neglect and often emotional and physical abuse.
Giving children the best start in life, allowing them to play and keeping them safe is fundamental and must take priority over everything else. Childhood is precious, the primary building block for the rest of our lives. All children deserve that.
---
Rona Mackay MSP
A long way away from childhood
Inside Scotland
Would you like to contribute a childhood memory? We are collecting stories to better understand what helps children flourish. Submit your story here: childrensparliament.org.uk/yoc-childhood-stories/