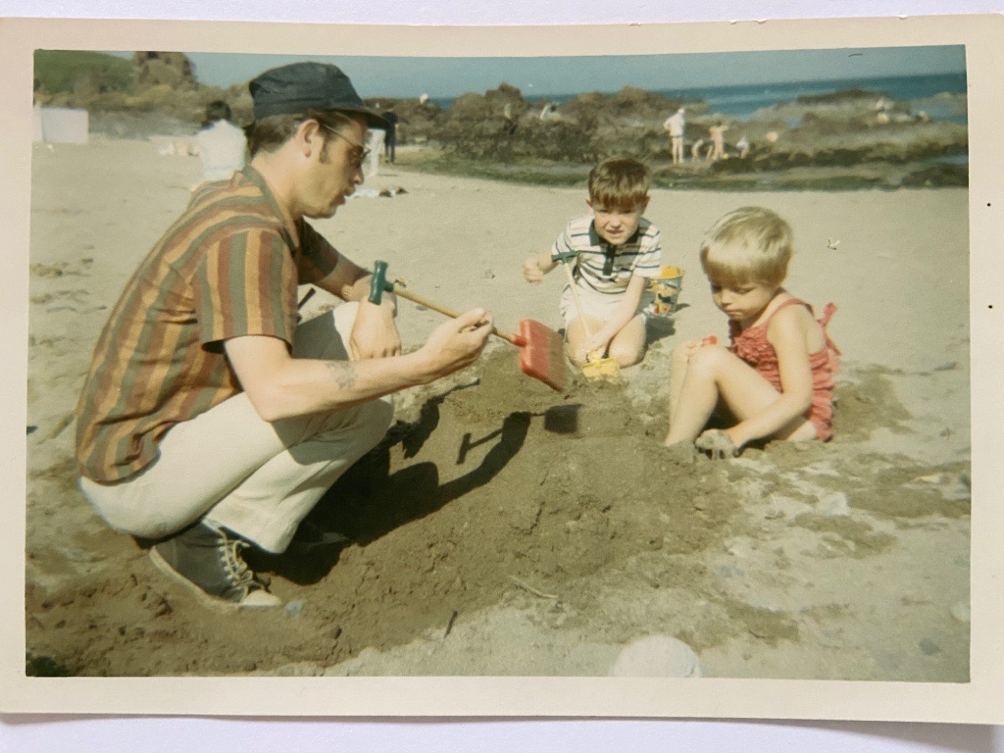 It's really only looking back that allows me to appreciate how great my childhood was. My happiest memories of childhood involve what seem like such simple things: playing out in the street with friends, going to the local park to go on the chute and swings and my adored childhood pets. In particular Scampi the guinea pig (named because he scamped around not after a fish dish that would have been too sophisticated for us back then). I appreciate now that these are not simple or easy things but things that should be valued and cherished.
Probably my favourite time as a child was when I went with my mum, dad and brother Mark on holiday to St Abbs. I was lucky enough to go three times in my childhood and each time we stayed at the St Abbs Haven Hotel. It was a family-run, family-friendly, old-fashioned (even then) hotel which sat on the hill above the beach. My mum had gone there as a child with her family. We stayed in a family room and had all our meals at the hotel. Well, you had to, we wouldn't have been able to afford restaurants and the food and dining room at the Haven were great. There was even a gong that let you know when it was time for dinner, and if you were late you had to put pennies in the lifeboat charity tin, which was of course in the shape of a lifeboat. Leftover cakes from dinner were set out the next afternoon in the large lounge, which had a big log fire and gallery floor above, with pots of tea and you were allowed to help yourself. I thought it was so fancy.
And it was full of kids like me. We all seemed to make friends so easily and went off on our own, without our mums and dads, to play table tennis in the games room (well, I think it might have been an old barn at the side of the hotel), or play rounders or go down what seemed like hundreds of steps to the beach.
My family and I would walk along the clifftop to St Abbs itself where I quickly spent my holiday pennies on choc ices. We also spent time at the lovely wee harbour, where my dad taught me to fish with an orange hand line, and I caught my first fish: a flounder. And every day we went to the beach where we built sandcastles, paddled in the sea, and my favourite, looked for wee beasties in the rock pools. I was so lucky that my mum and dad made our holidays, and childhood, so special.
---
Gillian Hunt
A middle way from childhood
Inside Scotland
Would you like to contribute a childhood memory? We are collecting stories to better understand what helps children flourish. Submit your story here: childrensparliament.org.uk/yoc-childhood-stories/