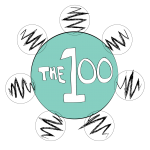 We are very excited about our potential new programme, The 100: Girls programme.
The 100 will use a rights-based approach to explore children's rights with a specific focus on the experiences of girls. Working with 100 girls we will create girls circles, vibrant, safe and supportive spaces to explore rights, identity, goals and aspirations; promoting creativity, teamwork, self-exploration and the development of resilience and positive self-perceptions of being a girl. Girls will be supported by local women and teenage girls to make positive changes in their community using a social action approach.
More information soon…
---
Our development work is being supported by a grant from the Big Lottery Fund Investing in Ideas fund.